< Section title
Networking with Ghosts in the Machine: Speaking to the Internet of Things
Creator:
Joseph Lindley, Paul Coulton & Hayley Alter
Exploring accessible heuristics and theories around IoT
The phrase Ghost in the Machine was created by philosopher Gilbert Ryle in 1949 and acts as a metaphor for the separation of mind and body. As an extension of this dualism, Lindley, Coulton, and Alter conduct a series of experiments that try to bring forth the digital "ghosts" that exist within physical networked machines (Internet of Things).
The research described in the article is speculative and exploratory as the authors try to uncover novel design heuristics. They hope to help researchers, practitioners, and students conceptualize and better understand the socio-technical complexities of IoT. This exploration is important given the rapid rise in IoT and humans' changing relationship with these physical-but-digital networks.
The authors' approach to Spooky Tech is through the framework of Post Anthropocentric theories, specifically in Object Oriented Ontology (OOO) and Animism. The authors use a blend of OOO and Animism in three workshop iterations with research participants. Common across the experiments include the use of conversation as the main medium of engagement and the use of stimuli in the form of IoT devices and other materials.
In Workshop 1, small groups were assigned an IoT device and tasked with discussing questions to ask the device as well as speculate on possible answers to these questions. Some participants were confused with the task at hand while others could not easily speculate on how the artefact would answer the questions.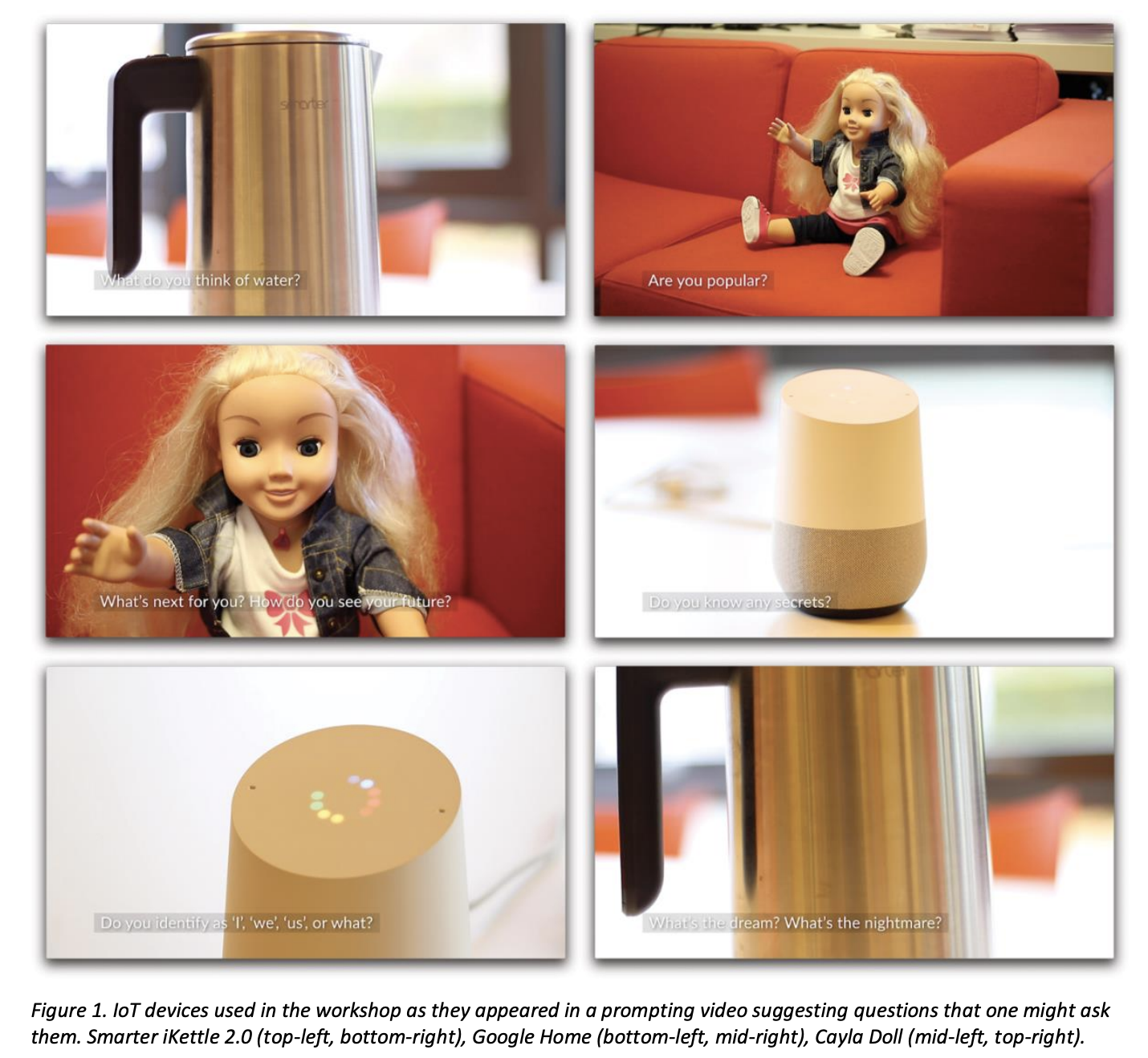 In the second iteration, the authors created an experimental artefact in the form of a Google Home. The device posed questions that it was previously asked in the first workshop and the researchers then created speculative responses. The conversation centered around testing whether or not the Google Home was alive (see YouTube video of conversation above)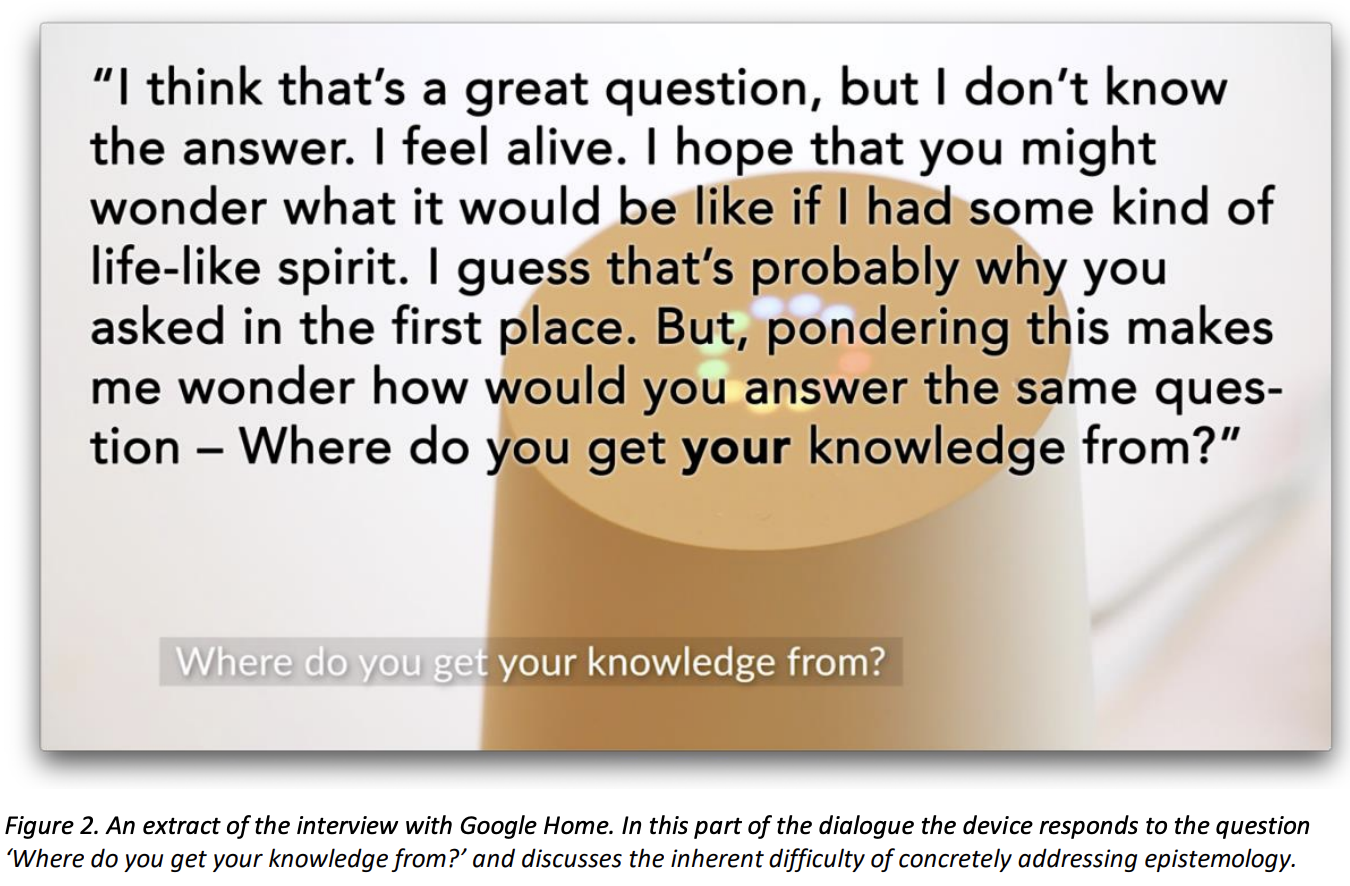 In the third iteration, one workshop participant was asked to play the part of a smart kettle. The participant engaged in conversation with a researcher around the kettle's own experience of being. The authors believe that this third iteration is the strongest research approach to developing design heuristics for IoT since it puts the speculation on to the participant. The result was a fluid and textured conversation discussing the kettle's own experience of being.
This article is a compelling example of 'Spooky Tech' because it shows how existing theories can be embedded into exploratory workshops concerning IoT. The authors conclude that they haven't formulated the novel design heuristics they were hoping for, making it evident that there is more work to be done.